The Office of Senator Thomas J. Umberg invites you to participate in a Virtual Town Hall regarding the 2020 Census. A panel of guests will join Senator Umberg to address the specific challenges facing the 2020 census in Orange County and throughout California during the COVID-19 pandemic.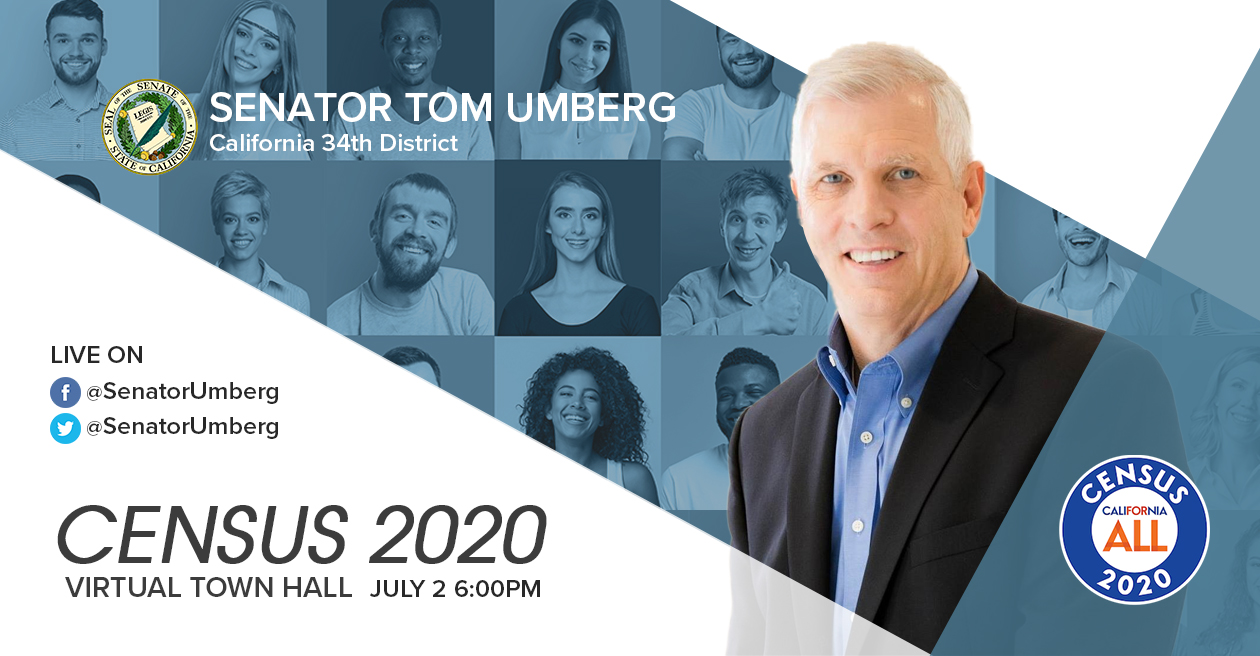 Our panelists will include:
Bertha Benavidas, MEd. - Principal, Williard Intermediate, Santa Ana Unified School District
Maria Stipe - Assistant City Manager, City of Garden Grove
TC Roady - Director of Regulatory Affairs & Compliance, CalOptima
Angela Kim - 2020 Census Ambassador, CA Complete Count
Please submit any questions you may have before the Virtual Town Hall to senator.umberg@senate.ca.gov by Tuesday, June 30.
Whether or not you intend to participate. The panelists will try to answer everyone's questions, and if they are unable in the allotted time, then the office of Senator Umberg and his office will be glad to follow up. A recording of the Town Hall will be emailed after the event to your email address, and it will be available on this website.