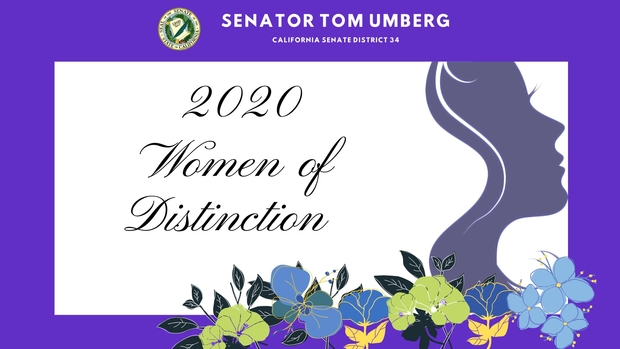 Every year, we are honor outstanding women whose service has made a positive impact in our community. Women from communities all around the 34th Senate District are recognized as a Woman of Distinction during this annual event. Among those selected as Woman of Distinction, one woman in particular is commemorated as Woman of the Year with a Senate Resolution. Due to the COVID-19 pandemic, the ceremony will be done online in a virtual format.
It is a privilege to mark all of their achievements due to their strong work ethic and ability to serve their community with integrity, compassion, and enthusiasm. They exemplify ethical leadership and a commitment to making a difference in the lives of their fellow citizens through community service.
Sincerely,
Thomas J. Umberg
Senator, 34th District
---
Woman of the Year
LY NGUYEN – Garden Grove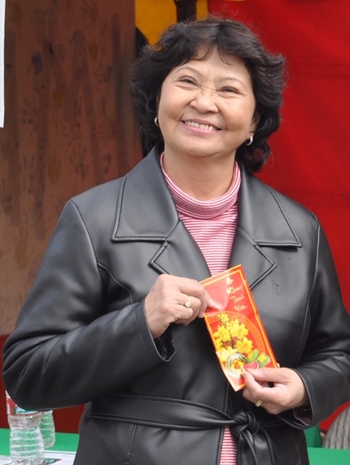 Ly has joined Asian Pacific American Labor Alliance (APALA) since 2002. She helps organize Asian Members to build the Orange Chapter as these members want their voices to be heard in America. Ly supports Social Justice Movement as immigrant and civil rights. She attends the rallies to make sure the workers get their rights. She is proud to serve UDW Members, especially Vietnamese Members. These providers take care of their clients and work more hours than they get paid. Ly advocates these cases and gets hundreds of hours more for recipients. Members believe in the union and continue commitment to the UDW.
 
---
COMMUNITY
HA NGUYEN - Garden Grove
Ha Nguyen is an active board member of Viet Rainbow of Orange County, an LGBTQ non-profit organization. She is also known as "Mama" Ha Nguyen, a distinction she has garnered from LGBTQ Vietnamese Americans from all over the United States. Struggling from the coming out of her own 12-year-old daughter as a transgender, she has since traveled across the country to New York, Chicago, Texas, Louisiana, Philadelphia, and Washington, to conduct family acceptance workshops. She also canvassed door-to-door in Massachusetts in 2018 urging local Vietnamese Americans to support Prop 3, protecting the equal rights of transgender individuals.
JESSICA RIDGEWAY - Los Alamitos
Jessica Ridgeway is the founder of African Sisterhood, a non-profit organization established as a result of her trip to Africa in 2016. With a mission "to empower girls and women in Kenya by helping them with basic needs starting with providing them feminine hygiene products," as of today, she has helped more than 1,000 Kenyan girls to stay in school. On January 26 of this year, Jessica organized her first "sew-in" workshop, and hopes to assemble and personally deliver 300 "girl kits" to young women in Africa this summer.
ALICE VARELA – Westminster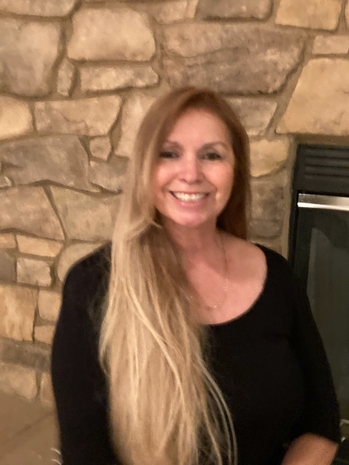 Alice Varela is the founder of Support Kids in Progress (SKIP), a veteran family organization which helps prevent suicides in veterans' families. Her passion for this organization stemmed from her experience of being suicidal as a result of Post-Traumatic Stress Disorder (PTSD). In 2003, she was involved in a fatal vehicle accident. A young man was killed. This traumatic event led her into extreme depression. Although she was lifeless as she arrived at the hospital and slipped out of her comas twice while being here, she regained consciousness. Today, she dedicates her life assisting those who are similar to her – veterans. Her organization has been hosting a "Welcome Home Vietnam Veterans" event monthly at the Westminster Vietnam War Memorial, saved many individuals from homelessness, and assisted in bringing home the remains of Vietnam Navy Veteran Raul Guerra who was killed during the Vietnam War in 1967 and organized a full Military Burial for him.
 
---
HEALTH SERVICES
DR. ELAINE VU NGUYEN - Fountain Valley
Dr. Elaine Vu Nguyen is currently an Assistant Professor of Clinical and Administrative Sciences and Director of Introductory Pharmacy Practice Experience at American University of Health Sciences (AUHS), School of Pharmacy. She also serves as a Board Member of the Orange County Pharmacists Association (OCPhA) which represents over 500 pharmacists in Orange County, and the Vietnamese Pharmacists Association-USA (VPhA-USA). In these capacities, she has taken initiative on evaluating seniors MediCare Part D prescription drug benefits, which can potentially save a total of $150,000 in prescription drug costs. She also organizes food drives and health fairs, provides student pharmacists work experience, and collaborates with other non-profit organizations and legislative offices to educate and advocate about current concerns of pharmacists.
JENNY NGUYEN - Garden grove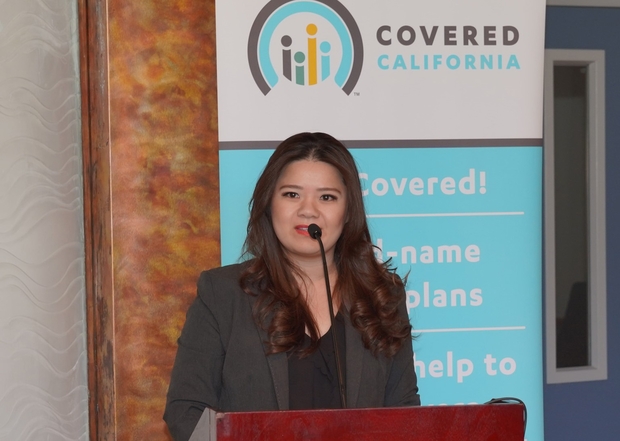 Ms. Jenny Nguyen is Program Coordinator of Nhan Hoa Comprehensive Health Care Clinic. Nhan Hoa is a non-profit organization to provide affordable and comprehensive family-based health services to the individuals who may not otherwise have access to healthcare due to financial, language, cultural, lifestyle, or psychological barriers—regardless of their ability to pay. During the COVID-19 pandemic, Nhan Hoa has provided thousands of people in the community with free COVID-19 testing since March.
DR. QUYNH KIEU – Fountain Valley/ Santa Ana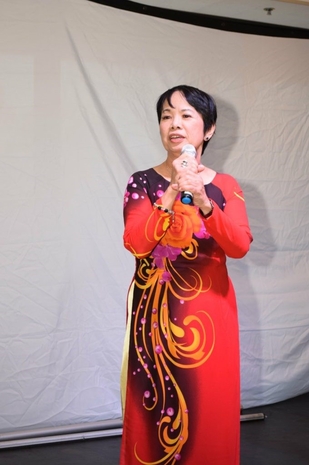 Dr. Quynh Kieu has been the President and Founder of the Project Vietnam Foundation the past 25 years. She is currently on the Advisory Board of the California Immunization Committee, representing the American Academy of Pediatrics and Board of Director of the Healthcare Foundation for Orange County. In the past, Dr. Quynh Kieu was President of the American Academy of Pediatrics (AAP) Chapter 4, Board of Trustees at Fountain Valley Regional Hospital; Chairperson of the Provider Training & Education Committee at CalOptima; Chair of Immunization, AAP California; Chairperson of the International Health Committee AAP Chapter 4; Co-Chair at the State Government Affairs Committee, AAP California; and numerous other organizations. Dr. Kieu has won numerous awards such as "Best doctor" for General Pediatrics in Orange County Magazine January 2002; "Best pediatrician" in California, Compendium of medical specialists April 2002; Alumni of Excellence in Pediatrics, University of California Irvine; 2016 Clara Barton Award, Orange County Red Cross October 2000; American Academy of Pediatrics, Special Award for Project Vietnam January 2000; Vietnamese American Science and Technology Society Award 1997; Woman of Achievement in Medicine, YWCA 1989; and many others.  
---
PUBLIC SAFETY
KELLY HUYNH - Garden Grove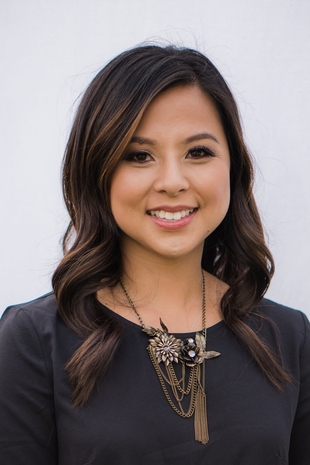 Kelly Huynh currently manages the Garden Grove Police Department Community Liaison Division & Crime Prevention Unit, which she joined in 2008. In this position, she develops outreach programs, especially in Vietnamese, to provide crime prevention education to the community. Kelly is a member of the California Crime Prevention Officers' Association (CCPOA), and the Certified Child Passenger Seat Technician (CPS). In 2012, she was awarded Commitment to Service; and in 2015, she was named Buena Clinton Community Partner of the Year. Aside from her law enforcement involvement, Kelly dedicates her time assisting the Garden Grove Sister City Association. She is the product of the Garden Grove Unified School District, before acquiring her Bachelors in Mathematics/Applied Science from UCLA, and Masters in Public Administration from Cal State Dominguez Hills.
JULIA CLASBY - Seal Beach
Sergeant Julia Clasby currently manages at the Seal Beach Police Department. As such, she oversees the Patrol Watch Commander, Field Training Officer Coordinator, Peer Support Team Sergeant, Honor Guard Supervisor, and Explorer Program Coordinator. Prior to this role, she served as the Police Corporal and the Emergency Services Coordinator (ESC), where she held Neighbor-4-Neighbor meetings, developed and managed the local hazard mitigation plan/grant and evacuation plan. Before joining Seal Beach Police Department, she was the Crimes Against Persons Detective handling nationally recognized cases including Chris Smith homicide investigation (2011), Saeid Maralan serial sexual assault investigation (2011), Jeffrey Korber missing person/ homicide investigation (2011), "Dirty" John Meehan stalking case (2013) and Lillian DeVilla cold case homicide (2014).

ERIKA BACA - Santa Ana
Police Service Officer (PSO) Erika Baca became a part of the Santa Ana Police Department in 2016, and has been a dedicated employee for 4 years in serving the City of Santa Ana.  PSO Baca is assigned to the Community Engagement Team, and oversees the Westend and Southcoast Districts.  In her role, PSO Baca builds long lasting relationships with the community.  PSO Baca is a certified child passenger technician, Safe Kids member, and part of the California Crime Prevention Officers Association.  She promotes all community engagement programs for the Santa Ana Police Department.
---
BUSINESS
NGOC TINH NGUYEN – Anaheim
Ngoc Tinh Nguyen currently is the Founder and Vice President of the Pacific Trade & Culture Alliance (PTCA), an association that promotes collaboration between Asian-American communities for economic advancement through business networking and cultural understanding, both locally and internationally. With a life-long commitment to the economic betterment of Asian-American communities and 18 years of banking experience, she was assigned to various leadership positions – vice president and business development officer of United Business Bank, Chairwoman of PTCA's Diversity Visionary Awards, Co-Chair of the 2016 and 2017 Orange County Asian Business Expo, and Vice President of the Southland Integrated Services. She is also known in her community leadership roles such as International Chairwoman at the 2016 International Festival in Garden Grove, board member of the Asian Business Association of Orange Count, former President of the Dalat City Alumni Association in California, 2006 Miss Vietnam USA beauty pageant judge, and producer of the movie, "The Leaves of Time" (2006).
CATHERINE C NGUYEN - Fountain Valley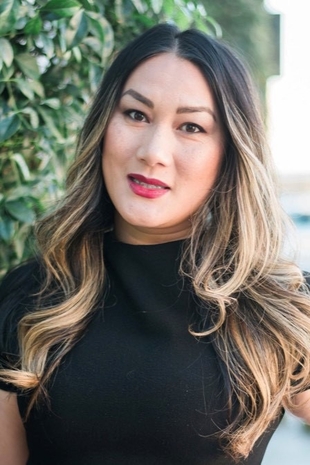 Catherine Nguyen is the current Chairwoman of the Vietnamese American Chamber of Commerce, a member of the French American Chamber of Commerce, and BizFed, Los Angeles. With 20 years of experience at both large and mid-sized financial institutions as a banker specializing in commercial lending and international finance, she has been dedicating her professional expertise to enhance the growth of the organizations she participates in by providing resources, network, and advocacy for the small businesses throughout Southern California.
LINH NGUYEN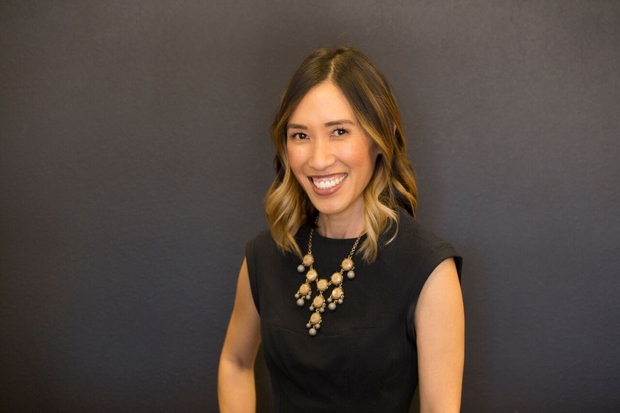 Linh Nguyen is the Vice President of Advance Beauty College in Garden Grove and Laguna Hills. The accredited institution leads the nation with the largest manicuring program, and has graduated over 40,000 students in the last 33 years. She holds a cosmetology, barber license and vocational teaching credential, which has allowed her to teach in both public and private schools. Linh graduated from California State University, Fullerton (CSUF), and she now gives back to her alma mater by serving as Board of Director for the Center for Leadership, as a Committee Member for Concert Under the Stars, and as an Executive in Residence mentoring CSUF students. She is also a member of the Board of Directors for The Wooden Floor. Under her leadership, Advance Beauty College was recognized with the CSUF Commitment to Education Award, Orange County Business Journal Family Owned Business Award, and the California Small Business of the Year.
---
ARTS & CULTURAL DIVERSITY
DAWN S. REESE - Santa Ana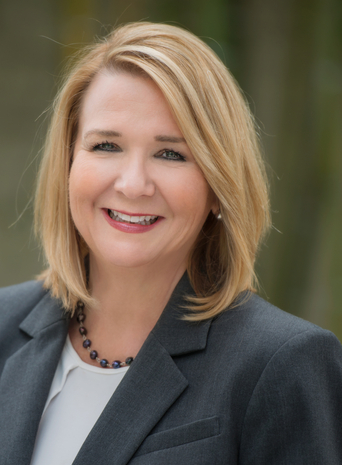 Dawn Reese is the Chief Executive Officer of the Wooden Floor. Under her leadership of 11 years, the organization's budget has grown from $2.1 million to $3.4 Million, from serving 375 students to 500 students year round, with 100% of graduates finishing high school on-time and immediately enrolling in higher education. Most students she works for are classified as low income, and are the first in their family to enter the higher education system. Dawn also led efforts for a four-year comprehensive campaign called Lift, which raised over $20 million by 2020 so that The Wooden Floor can remain open and pre-fund their second location for 10 years. The second location opened in 2018 and now serves an additional of 100 students. Over the years, Dawn has been recognized by various organizations and is trusted in various capacities.
STEPHANIE DORIAN - Santa Ana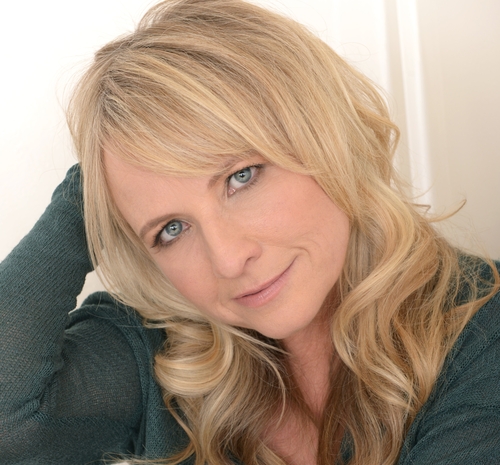 Stephanie Dorian is the Assistant Director of the Acting Conservatory at the Orange County School of the Arts (OCSA) with 30 years of experience in acting and teaching. In 2014, she was among the 16 artists who received the National Artist Teacher Fellowship Award and received a grant which supported the development and subsequent of workshops and performances of her one-person play, Above Water, under the mentorship of critically acclaimed actress and playwright, Anna Deavere Smith. Additionally, Stephanie is an advocate for the passing of the Chelsea King Child Predator Prevention Act of 2010, and one of the founders of the Chelsea's Light Foundation. This effort was in response to the tragic rape and death of her 17-year-old cousin, Chelsea King. As she continues her passion for art and social awareness, her current theater project deals with the issue of gun violence in America's high schools, which encourages her students to use their craft to change the world.
---
EDUCATION
DEBBIE PHAM – Anaheim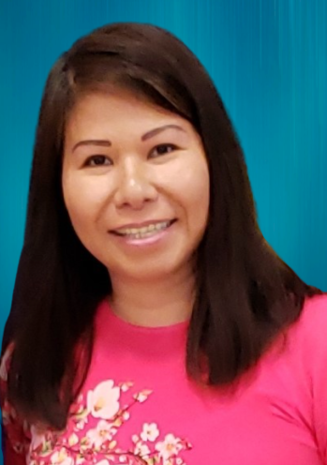 Debbie Pham is a teacher leader who advocates for students to master the global competencies of biliteracy and coding. She is the first secondary Vietnamese Dual Language Immersion teacher in the United States to create the first secondary Vietnamese Dual Language Immersion pathway for students that combines Vietnamese language with coding, AP Computer Science, Mobile App development, and more at Magnolia High School at Anaheim Union High School District. She secured a partnership for the program with Amazon Future Engineers, which allows for mentorship, field trip and scholarship opportunities for her students. Debbie goes above and beyond her work day to attend events in the Vietnamese community to promote her program. She is the club advisor for both the Vietnamese Student Association (VSA) and Future Business Leaders of America (FBLA). She presents yearly at The Association of the Vietnamese Language and Culture Schools of Southern California (TAVIET-LCS) yearly Vietnamese Teacher Symposium and has presented at the California Association for Bilingual Education's state conference. She is one of two AUHSD 2020 Orange County Department of Education Language Learner Success Awardees for her above and beyond work in implementing and promoting Vietnamese Dual Language Immersion.  
ROBYN MACNAIR – Santa Ana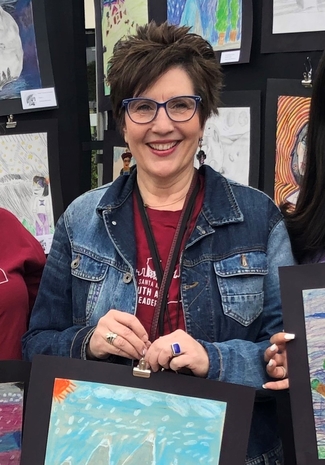 Robyn MacNair is the Coordinator of Visual and Performing Arts for Santa Ana Unified School District. Robyn has over 25 years in teaching dance, theater, visual art and music at both elementary and secondary education levels; including work as an administrator. She was named outstanding Arts Administrator of the Year in 2018 by Orange County Music and Arts Administrators.  She was the recent president on the board of The California Art Education Association, and was also recently elected as Pacific Region Vice-President for the National Art Education Association Board. She is also involved in many local and state initiatives including serving on the Arts Ed Policy Council and the 4 Arts-Ed Org Coalition.
BERTHA BENAVIDES - Santa Ana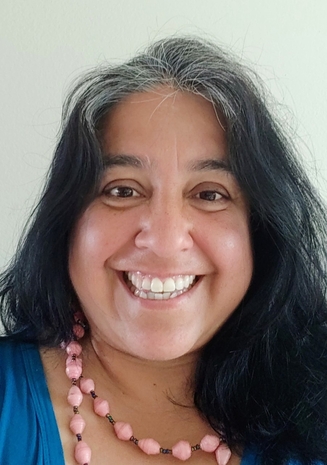 Bertha Benavides has been an immigrant educator who advocates for many students and local community since 1998. In particular, she is a proud K-12 educator and a visiting professor at Pepperdine University. She started as assistant principal at McArthur Fundamental School, and had the pleasure to be an administrator at McArthur for one year and two months.  Currently, Bertha holds the position of Principal at Williard Intermediate since August 2019.